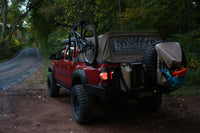 SideRide Bike Mounts
Bring your trusty steed anywhere, while keeping an open bed for all the gear your adventure needs!
Click Here to Order!
Ditched my tailgate pad and added a new single bike mount. These mounts are sturdy and strong, and fit perfectly in the existing bed rails. Makes me just want to mount my bike and drive around to show it off!

Vincent
Beefy, sturdy, and in a few words. ABSOLUTELY F*CKING AWESOME.

Rick
Excited to haul bikes AND have free space in the bed again! 

Luke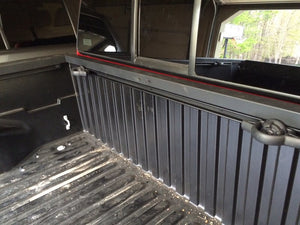 Why do 2016+ Tacoma Owners need to add a front bed utility rail?
Click Here to find out why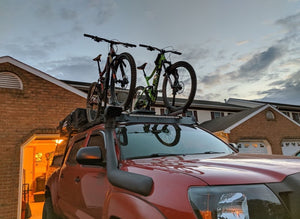 Why was the SideRide Developed?
Click here to read the blog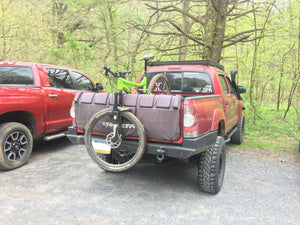 Why not just use the bed for bikes?
Click here to read the blog
Customer Featured Photos!
Here we have a collection of photos from our happy customers! Do you want to be featured here? Contact us and we'd be stoked to add your photo!